START WITH A PLAN, STAN
There are few things worse than a storyteller who doesn't know where they are going.  Every marketing story we tell starts with a map telling us where we need to go.  Each step in the process is important.  If one step is missed, or unrelated to the others, it is like pulling a thread out of a piece of cloth.  The whole program becomes weaker.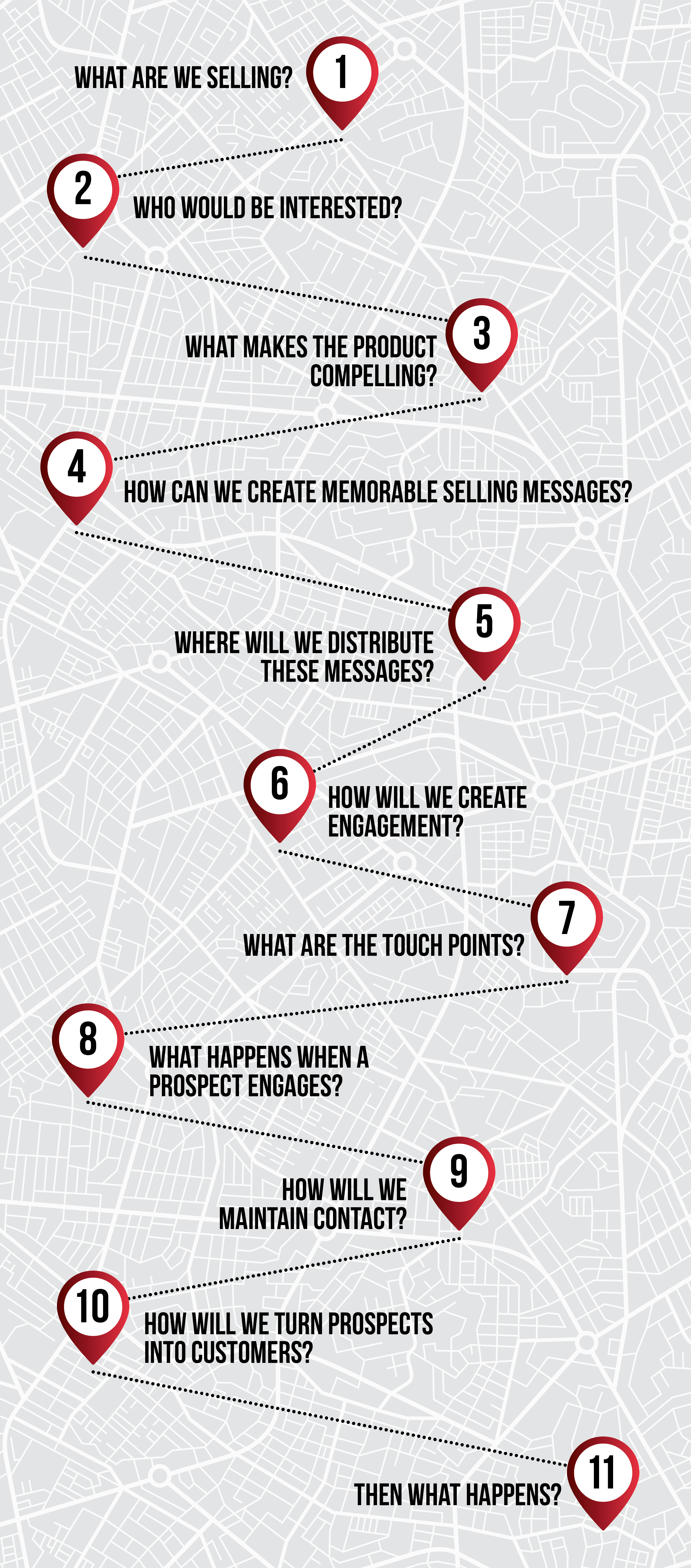 FIND AN AUDIENCE
Start by defining your existing customers, or the customers you would like to serve. Traditional media still has a powerful pull in many markets, both B2B and B2C. However, other tools, including digital media, email, direct mail, webinars and more can be used to reach a pre-determined audience.
MAINTAIN & LEARN
Prospects are hope.  Maintaining engagement until they are ready to buy is key to turning them into customers.  In a well-structured program, you can learn a prospect's hot buttons and the path best followed to turn them into customers.
We have worked with a number of marketing automation programs to build prospect databases and marketing paths.